Sharing inspirational resources that have bought joy, wisdom and inspiration to my daily life.
Some of my favourite books: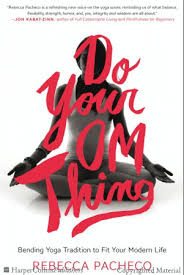 Do Your Om Thing ~ Bending Yoga tradition to fit your modern life 
Author: Rebecca Pacheco
A down to earth look at Yoga tradition. Rebecca steps you through the Eight Limbs of Yoga, meditation, chakras and the body energy sheaths (Koshas) and more. Honest, open and real. Easy to read and understand. I have read this book many times and always enjoy it. Written with a sense of humour, it's a refreshing change from the seriousness often portrayed in other Yoga philosophy books. One of my favourite books.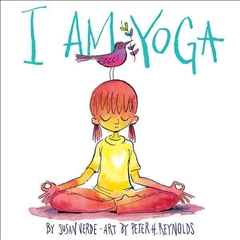 Author: Susan Verde
I was given this beautiful book and when I read it I felt like I had found a kindred spirit. Tears welled up in my eyes as Susan had portrayed brilliantly the way Yoga touches my Soul and made me feel safe and secure in a loud and busy world. This is just as much a grown ups book as a children's book. I am very grateful to my beautiful nieces that gave it to me 🙂

The Untethered Soul ~ A journey beyond yourself
Author: Michael A Singer
This is my favourite book. I have read the concepts before in other texts but they are brilliantly written and down to earth in this book. This book helps you move beyond the boundaries you have set yourself, habitual thoughts, emotions and energy patterns. We have created our own boundaries and Singer questions every single one in order to expose a freedom that you already have available to you. It truly is a mind opener and a journey beyond yourself to the 'Self.'
The Power of Now ~ A guide to spiritual enlightenment
Author: Eckhart Tolle
It was through the in-depth concepts of this book that I first discovered the idea of consciously living in the moment. To not dwell on the past or worry about a future that might never happen. By leaving the analytical mind and the self centred around the ego behind you can discover a oneness and connection to the present moment. Projection of the future and living in the past is what causes stress and overwhelm. When you stay present you stay centred and learn to live mindfully. Written in question and answer form, Eckhart takes you on a journey to discover the Power of Now. A personal favourite 🙂
---