Located opposite Lake Weeroona in Bendigo. Gentle Spirit Yoga is a little oasis where women can experience the benefits of a holistic gentle Yoga practice in a supportive & nurturing environment in order to 'Restore Balance Within.' 
Yoga Style ~ Holistic Gentle Yoga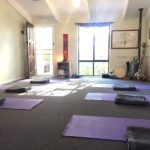 Enjoy a gentle, nurturing style of Yoga with a holistic approach. I offer a blend of many years of experience practicing Hatha and Satchidananda Yoga to create a Holistic Gentle Yoga, to provide nourishment for your body, mind and spirit. Explore Yoga at your own pace and within your own ability in a supportive and comfortable environment. Relax and quiet your mind, while gently strengthening your body. Feel nourished, balanced and most importantly restored.
'Peace of mind is happiness, Yoga shows the way'
~ Swami Vishnu Devananda
Meet Gwynn: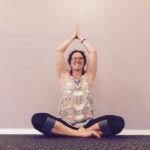 Firstly, my name is pronounced as Gwinn (the 'y' has an 'I' sound and yes it's Welsh).
I began practising Yoga in the early nineties. Firstly Hatha Yoga then moving to the more spiritual tradition of Satchidananda Yoga also known as a more classical or Integral Yoga as the style integrates body, mind and spirit.
Yoga was completely new to me and I was deeply fascinated by the postures. Over the years my practice has grown to be a spiritual one as I soon realised Yoga was more than just a practice for the mat. As Yoga's very essence began to seep into my daily life I began to listen and question more. Yoga has challenged and still continues to challenge me to shed old limited ways of thinking and perspective.
I find Yoga philosophy fascinating as I enjoy studying and learning new ways to make sense of concepts and ideas and how to apply that knowledge to daily life. It's that deeper connection to the 'Self' or 'Soul' or 'Spirit' that truly nourishes and inspires me.
During one of my meditations I realised that I needed to share how wonderful the practice of Yoga is. Yoga challenges you, questions you and supports you through thick and thin and I believe offers hope. I began my teaching journey so I could share the very foundation that has supported and sustained me all these years.
My teaching and personal Yoga journey continues to evolves and change as I evolve and change. I continue to challenge, question and learn through the wisdom of this wonderful ancient tradition. Through Yoga I have found that joy, connection and peace are only a Yoga breath away. I truly believe that Yoga makes everything better and that life is better with Yoga.
Namaste, Gwynn xo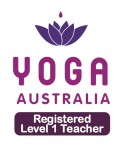 Qualification: Diploma of Yoga Teaching
Studied With: Victorian Institute of Yoga Education and Teacher Training {VIYETT}
Registered Business: Gentle Spirit Yoga ABN: 17 280 747 813