Located opposite Lake Weeroona in Bendigo. Gentle Spirit Yoga is a little oasis where you can experience the benefits of holistic gentle practices in a supportive & nurturing environment in order to Restore Balance Within. 
Yoga style:
Enjoy a gentle, nurturing style of Yoga with a holistic approach. I offer a blend of many years of experience practicing Hatha and Satchidananda Yoga to create a Holistic Gentle Yoga providing nourishment for your body, mind and spirit.
Explore Yoga within a supportive and nurturing environment. Relax and quiet your mind, while gently strengthening your body. Feeling nourished, balanced and most importantly restored.
Experience gentle, strengthening postures (asana), meditation and the power of the breath to calm your nervous system relieving anxiety and stress.
Yoga is a journey to reconnect with that spark of divinity within you. The deepest longing of your Soul. It's what often gets lost and forgotten as a result of our busy lives as we are so busy 'doing' and not 'Being.' Yoga isn't something that you do, Yoga is an experience, a way of being. 'Yoga' is the feeling the practice creates within you! Yoga is union between body, mind and spirit to establish inner peace, balance, connection, calm, quiet…
Your yoga practice (which includes meditation, as meditation is a part of yoga not separate) gives you the tools to connect to these feelings as part of your daily life.
Meditation:
I love to explore different ways to meditate. And to challenge the set way meditation is perceived. I am here to encourage you to practice a daily meditation through exploration of your body and the senses in various forms. To find what best suits you. We will do this through various techniques such as with the sound and vibration of crystal singing bowls, the rhythm and vibration of the tanpura (Indian instrument) to restore and balance your energy and the soft, gentle beat of the buffalo drum to ground you and Koshi chimes, mantra, breath, movement and body awareness. Meditation can be a formal practice or simply being mindful as you move throughout your day. Meditation isn't about stopping the mind chatter it's about being where you are, present, aware and awake through observation, acceptance and surrender.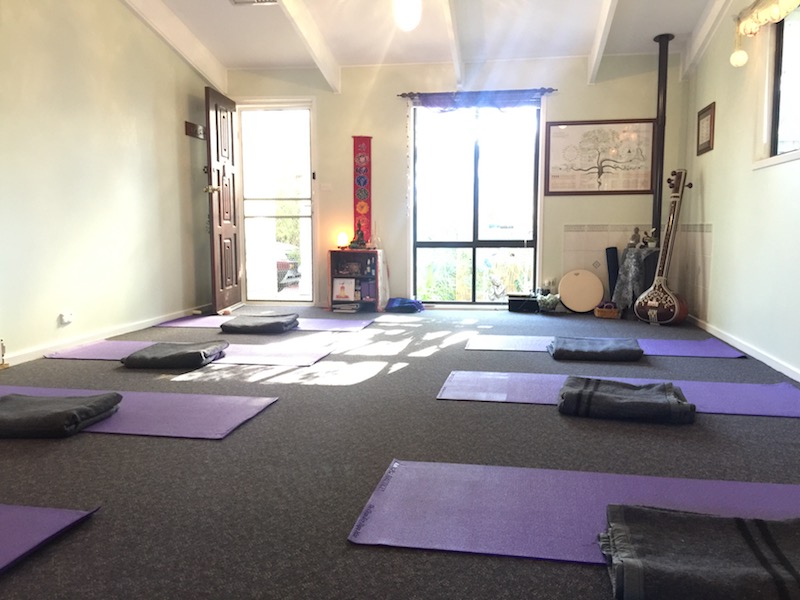 'Peace of mind is happiness, Yoga shows the way'

Swami Vishnu Devananda
Meet Gwynn:
Firstly, my name is pronounced as Gwinn (the 'y' has an 'i' sound as in 'win' and yes it's Welsh).
My yoga journey began in the early nineties, which now seems like a life time ago (I suddenly feel older). There are many yoga traditions, but I felt a deep connection to the spiritual tradition of Satchidananda Yoga where I have spent many years in practice. It was here and with the guidance of my wonderful yoga teacher that I discovered mantra, chanting and the tanpura (Indian instrument) and crystal singing bowls. And that sound and vibration have such personal healing potential.
I have always been spiritual person and the more I practiced yoga the more connected I felt. With life's ups and downs yoga became the stability I needed to learn how to cope. When I feel anxious I know I can pause and be fully present with the feeling and breathe through the discomfort and fear. Yoga has supported me through stress, depression, death, loss and grief as well as many other challenges.
Yoga also brings me great joy. Joy in feeling connected to Spirit/Self and helps me to not feel so small in such a huge world.
Like most things I am a work in progress. That's why the quote is 'Life is a journey, not a destination'. Everyday offers the opportunity to learn, grow and to begin again. My personal aim is to live authentically and bravely (and accepting that sometimes not so bravely) through learning to trust, accept and love the divine feminine and all that she stands for that is uniquely me ~ Gwynn xo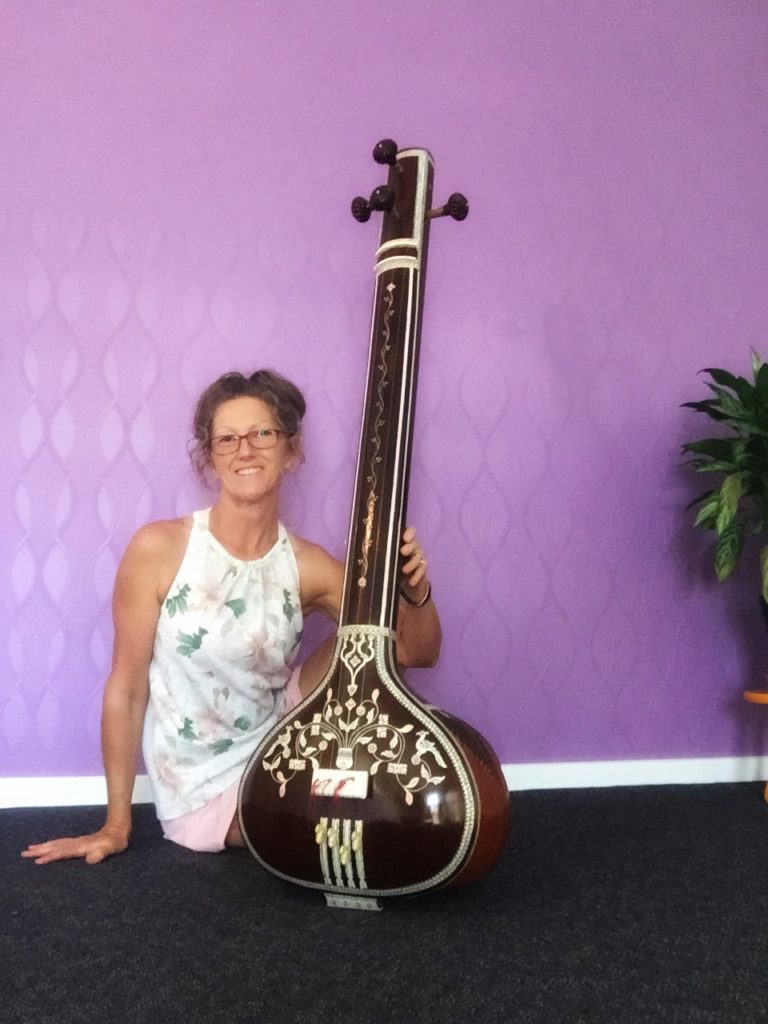 Diploma of Yoga Teaching – Victorian Institute of Yoga Education and Teacher Training (VIYETT)
Advanced Certificate in Guiding and Teaching Meditation – Australian Centre for Meditation and Mindfulness (ACMM)
Gentle Spirit Yoga ABN: 17280747813