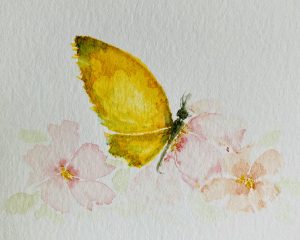 Have you been feeling stuck? Do you need to find your flow?
I was reading an article recently from Beyond Blue that really resonated with me. I have been feeling 'meh' off and on for sometime now. I watch as the world seems to be getting on with things but I somehow feel disconnected, I feel 'meh.' Not good, not bad. Not up, not down. I would describe it as feeling a little lost. The actual technical term for the feeling is languishing. It's the feeling of being stuck or empty, in limbo.
I feel it is the result of so much upheaval over the past two years. The reality of investing so much time and energy into a life style that can so easily be taken away. For me it was like experiencing a kind of grief, processing the loss of all that I had worked so hard to create, whilst remembering to focus on all that I have within this present moment.

I had to learn how to accept what was happening and let go.

And then there is still the processing of navigating the uncertainty of the journey ahead.

I had to surrender.

I think that is where languishing comes into play. We are all stepping into a new chapter, perhaps still learning to let go of the past and learning how to navigate the present while planning for a fulfilling future moving into the unknown. Let's be honest here, it has been a scary ride. Acknowledging our feelings is at the forefront of any healing and ultimately happiness and joy.

Besides feeling 'meh,' languishing can show up as:
Wanting to cut back on work.
Not enjoying the tasks that you normally would.
A lack of motivation.
And having trouble focusing.

From a yoga perspective, recognising and acknowledging something is the first step. So when I realised that I was feeling 'meh' I wrapped myself within a blanket of compassion. I looked to interests that would bring me joy with no expectation of the outcome or judgement. The important thing to remember is to find something that can instil a state of flow.

A state of flow is a place where time stands still. It's when you are so absorbed in something that nothing else exists. It's that quiet place within you that can only be experienced within the present moment. This can be within yoga, meditation, gardening, painting, colouring, jig saw puzzles, reading, baking, swimming, walking or playing an instrument or whatever sparks your interest. My flow is found within yoga, meditation, swimming and gardening.

Learning something new that's not too challenging can also take your there. I have always wanted to learn water colour painting which provides me with the perfect opportunity to lose myself in creativity and a state of flow.

Flow is a happy place. A place of contentment and joy. Flow anchors you within the present moment. Remember to keep things simple so you can relax and enjoy the process.

What invites a state of flow for you?

Where is your happy place?

What brings you joy?

Start small. Be kind, loving and gentle with yourself.

When I read the article I felt relief that I wasn't alone. You are not alone either. We are on this journey called life together. We are here to support each other. There are also organisations that provide extra support like Beyond Blue. Reach out, there is always someone ready to take your hand.

So when you are feeling 'meh,' remember you are not alone. Wrap yourself in a blanket of compassion, take some deep breaths into that quiet place within. Loose yourself in something that brings you joy and settle into your flow.
Blessings, Gwynn xo